2023 11U Seaway Shootout Champs
---
---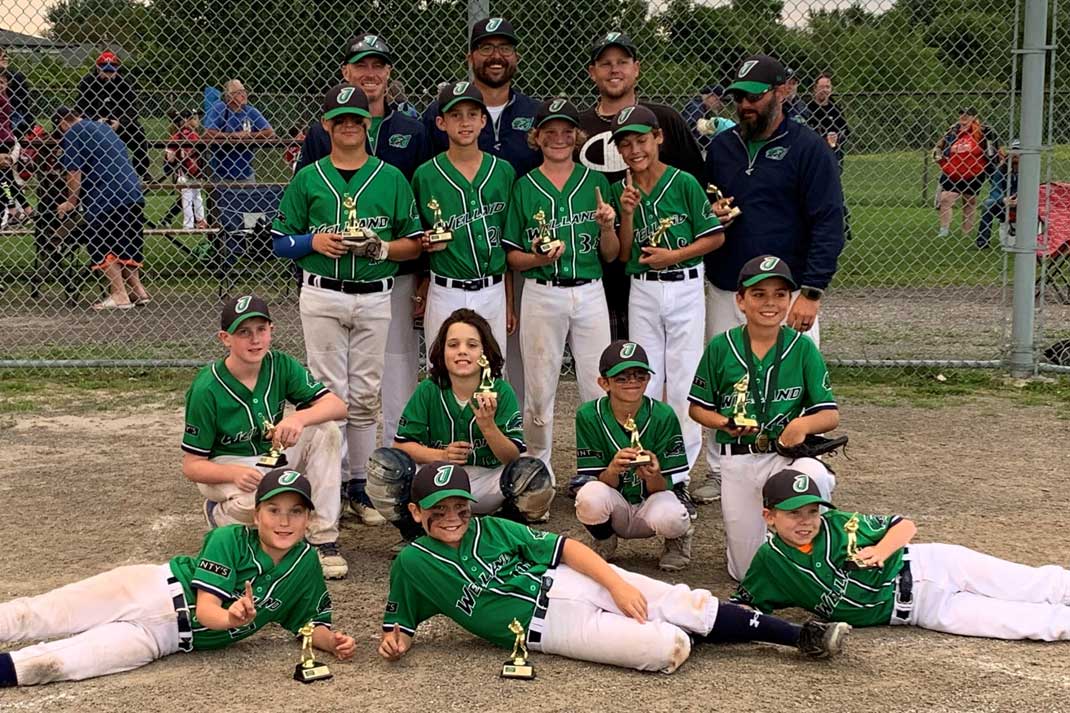 ---
The 11U Rep Junior Jackfish came out on top again this past weekend going 5-0 to take the Seaway Shootout in Welland. The team battled through a tough, rainy weekend full of delays and rode strong pitching and defense to their second tournament win of the season. It was truly a team effort. In their 16-1 semi-final win over Ingersoll all 12 team members scored at least one run! In the finals, the boys won a tight game against a tough Grimsby Coyotes team 5-2. Congrats to the Coyotes on making it to the finals and thanks to all of the teams that made the trip for the tourney. It was a great weekend!
Pictured from left to right are:
Bottom Row: Carter, Andrew, Jagger
Second Row: Leyton, Ashton, Keegan, Max
Third Row: Shea, Connor, Sawyer, Joey
Back Row: Coaches Jay, Greg, Brad and Rod
Not pictured: Jace, who had a plane to catch.